Why Exhibit and Sponsor at Pawn Expo?
With a rigorous vetting process – Pawn Expo only allows the most qualified pawn decision makers to attend. Participating exhibitors will engage with serious prospects who are actively searching to connect with suppliers and partners. 
Watch the video by NPA Director of Business Development, Jody Kudless, and then contact her to join us!
% are executive/management level
% attendees say they are likely to do business with an Expo exhibitor
Network!

With a national reach, Pawn Expo 2023 provides a platform to network with pawn leaders and peers from across the country. As an exhibitor/sponsor of Pawn Expo 2023, you will enjoy full access to all networking events on and off the show

floor, enabling

you to make deeper connections and build relationships.

 

Grow Your Business – and Sell Sell Sell!

Exhibit at Pawn Expo

2023, and

showcase your products and solutions to a concentrated group of potential customers while they are looking to buy.

 

Differentiate and Educate!

Exhibiting enables you to help your prospects understand what makes working with your company, products and solutions unique! Sponsorship branding at Pawn Expo can also take this to a whole next level.

 

Generate Leads!

Pawn Expo 2023 is an ideal opportunity to meet new prospects, re-connect with customers, and build brand awareness. Through your booth presence at the Pawn Expo trade show and key sponsorship that will incorporate your branding pre/post and throughout the event,Pawn Expo is an excellent vehicle to make an impact with the pawn community.

 

Market Efficiently and Effectively

: Pawn Expo 2023 offers the largest and most concentrated group of pawn professionals anywhere. These serious buyers give exhibitors a tremendous opportunity for targeted reach and marketing dollars well spent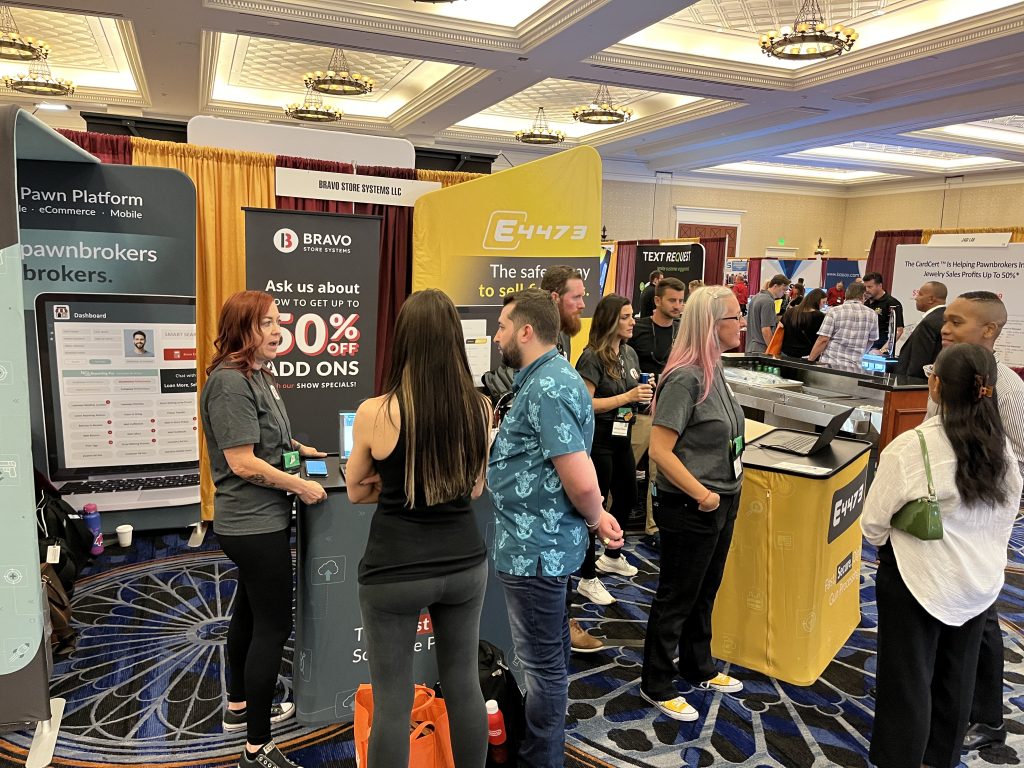 Pawn Expo attendees plan to purchase (in the next 12 months):
Jewelry/Diamonds/Coins
66%
Jewelry Supplies (metals, tools, settings)
49%
Business services ( insurance, HR, consulting, training)
39%
Non-Jewelry Luxury Items
34%
Marketing/Website Design
29%