BRIAN SHUL
Brian graduated from East Carolina University in 1970 with a degree in History and Anthropology. He went on to become an Air Force fighter pilot for the next twenty years. During the Vietnam War he flew 212 missions before his aircraft was shot down. Forced to ride his plane into the jungle, he was severely burned in the ensuing crash, and given up for dead. Eventually rescued, Brian endured one year in military hospitals where he underwent 15 surgical procedures and was told he would never fly again.
DAVID AVRIN
One of the most in-demand Customer Experience and Marketing speakers and consultants in the world today, David Avrin, CSP, has shared his content-rich, very entertaining and actionable presentations with enthusiastic audiences across North America and around the world including recent presentations in Singapore, Bangkok, Melbourne, Brisbane, Antwerp, Buenos Aires, Bogota, Mumbai, Sri Lanka, Abu Dhabi, Manila, Rotterdam, Barcelona, Monte Carlo, London, New Delhi, Johannesburg and Dubai. David helps organizations better understand and connect with their changing customers and clients to help future-proof their businesses.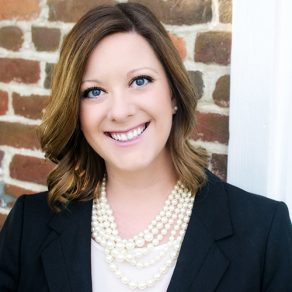 JAMIE HASTY
Vice President, SESCO
Ms. Jamie M. Hasty is a Vice President with SESCO Management Consultants, Richmond, Virginia.  Jamie graduated from East Tennessee State University with a BBA in Human Resources Management. Jamie is a Generalist consultant in all areas of human resource management with specialties in affirmative action, policy development, wage and hour accounting, employment regulation compliance, training and development, compensation and performance management systems, employee satisfaction assessments, executive screening and placement, and general human resources consulting.   
DAVID MAMMANO, MASTER OF CEREMONIES
Entrepreneur, Speaker, Podcaster, Author
We are thrilled to welcome Dave Mammano to join us in Vegas this year as we go BACK to Vegas for the FUTURE of pawn! David is a "can-do" guy who has spent the last 25 years perfecting his skill sets and impressing audiences nationwide. Business owner, Board Member, Speaker, Professor, Author, Podcaster and Comedian – Dave does his very best and most important work individually with good people who have a passion to be the best version of themselves.  At Pawn Expo, Dave is joining us as our host to keep this party going and ensure our attendees have the very experience they possibly can!
CONGRATULATIONS on an amazing Expo! Boy, did we all enjoy ourselves! Great job to all of you! I'm sure you will be hearing many compliments. "