DIAMOND SPONSOR
Wexler Insurance Agency, Inc., part of Jewelers Mutual® Group, provides all-in-one business solutions to jewelers and pawnbrokers. Jewelers Mutual, an insurer founded by jewelers for jewelers in 1913 operating in the U.S. and Canada, and Wexler Insurance, an independent insurance agency with a national footprint and international markets, offer a combined 160 years of expertise, products and services to support the jewelry industry. Wexler is one of the largest cover holders for Certain Underwriters at Lloyd's of London and represents many other financially sound, respected insurance companies. The agency and Jewelers Mutual are committed to raising the tide of the industry by offering their collective expertise as trusted advisors and business solution providers. Wexler offers a wide range of insurance products to jewelers, pawnbrokers, check cashers and fine art dealers. They also provide access to non-insurance products through the Zing® marketplace by Jewelers Mutual Group, an all-in-one dashboard that empowers jewelry business owners to make smart decisions and create a seamless customer experience. Ship valuables, generate appraisals, or participate in programs that benefit your bottom line and build customer loyalty. Visit wexlerinsurance.com or call 305-445-5050 for more information.
Contact Info:
305.445.5050
Greg Sochen
VISIT WEBSITE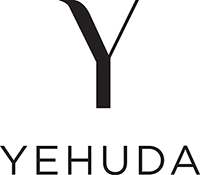 PLATINUM SPONSOR
Founder Zvi Yehuda introduced his first innovation in the diamond industry in 1953, when he was just 16. His pioneering spirit and ongoing passion for innovation lead to numerous inventions that have changed the face of the trade, and even the face of diamonds themselves. In 1982 Zvi Yehuda invented the Yehuda Clarity Enhancement process for diamonds, debuting them in the US in 1988. In 2017 the company introduced the Sherlock Holmes detector for Lab Grown Diamonds. 
The Sherlock Holmes is the only affordable detector that checks parcels of many diamonds and multiple diamond jewelry pieces with 100% accuracy within a few seconds. We know how important detecting lab grown diamonds is in order to keep the public trust in the pawn industry, and make it our business to protect all industry professionals, like you, along this chain.  
VISIT WEBSITE

GOLD SPONSOR
Bluestone Trading is a diamond and estate jewelry wholesaler headquartered in Lyndhurst, Ohio. With over 44 years in the industry, we have the experience needed to be your trusted experts!  As a founding member of the National Pawn Association, Bluestone Trading is the only company to have exhibited at every National Pawn Association trade show.
What we do: we help stores grow their business! We are the one-stop shop for buying, selling, and memos on diamonds, estate and modern jewelry, new production jewelry, store buyouts, and everything in between! We also offer FREE Diamond Fundamentals classes for those businesses who need ongoing education for their staff to ensure the buying and selling process with their customers is poised to make the best deals for their business.
To combat empty display cases, we have an inventory swap program where jewelers can send us dead or outdated inventory and swap it out for brand new merchandise. We also build everything from diamond studs to line bracelets to inside-out hoop earrings and the basics that are real winners for stores.
You can trust the Bluestone guarantee: great people, free overnight shipping, same-day payment, and business with a smile!
Contact Info:
440.442.7280
Ritchie Grampp
VISIT WEBSITE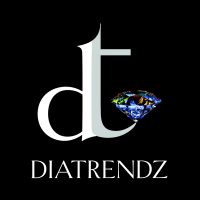 gold sponsor
TURN YOUR UNWANTED DIAMONDS AND JEWELRY INTO CASH – Ask us how!
For over 20 years Diatrendz has been the premier choice for the American Pawn industry when it comes to buying their unwanted Diamonds and Jewelry. As one of the oldest businesses in this arena, we are committed to excellence in customer service without compromising on the value of the goods. Excellent customer service brings our customers back to us over the years.  
We attend all the Pawn Shows and pay highest $$$ for your goods. Please come visit us at our booth. 
Contact info:  
Ashok Mehta 
Ph: 213-622-6611 
Cell: 213-999-0237 
Email: ashok@thetrendz.com 
www.thetrendz.biz 
VISIT WEBSITE

the jewelry exchange sponsor
An independent nonprofit organization, GIA (Gemological Institute of America), established in 1931, is recognized as the world's foremost authority in gemology. Through research, education, gemological laboratory services and instrument development, the Institute is dedicated to ensuring the public trust in gems and jewelry by upholding the highest standards of integrity, academics, science and professionalism.
Contact Info:
760.603.4000
VISIT WEBSITE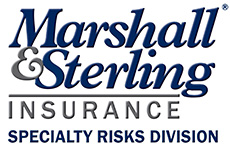 awards breakfast sponsor
Founded in 1864, Marshall & Sterling Insurance has provided exceptional insurance protection and support to our clientele. Our Specialty Risks Division has provided insurance expertise to the money-handling, check cashing, pawnbroker, ATM, armored car and precious metals industry for over 60 years. Marshall & Sterling is currently ranked the 41st largest privately-held insurance broker in the United States. Our 550 insurance Specialists, working throughout 36 offices in New York, California, Florida, Michigan, Texas, Virginia and the Virgin Islands, offer a unique blend of local insight and global expertise, writing over $1B in insurance premiums. Our size is not the only significant attribute we use to negotiate risk protection for our clients. Our excellent relationship with our insurance carriers, our experience and a broad overview of market conditions over time, gives us an expanded perspective and presents numerous opportunities for coverage for our clients. Marshall & Sterling understands your business and brings the resources and professional guidance you deserve when selecting an insurance agency. As an employee-owned company, we continually commit ourselves to outstanding personal service and support, regardless of the size of your business. By maintaining our focus on our client's needs and perspective, we're able to deliver those products, services and insurance protections which best meet your needs and budget requirements.
Contact Info:
https://www.marshallsterling.com/specialty-risks
800.333.3766 Ext 5550
specialtyrisks@marshallsterling.com
Dillon Fontaine, Scott Sweeney and Andrew Taffe
VISIT WEBSITE

GENERAL SESSIONS KEYNOTE SPONSOR
DLight Refiners is a second generation refiner, diligently carrying on the tradition, reputation, and philosophies of Jerry Light. Dawn Light, President of DLight Refiners, was born and raised in the jewelry and refining industry. Having learned from the best, DLight Refiners puts knowledge and experience to action for your benefit. We are proud to service the jewelry industry with the best customer care. The kind of care that has earned us repeat business for over 40 years. Jerry Light taught the importance of treating the customer right, of always delivering with integrity, and earning repeat business.
We are a Full-Service refinery, specializing in processing and purchasing all uncastable and unusable raw precious metals materials: buffings, filings, floor sweeps & vacuum bags, filters, polishings, bench sweeps, grindings, sandpaper, wipe outs, crucibles.We offer safe stone removal services, same day settlements and payout on all gold, silver, platinum, and palladium melts. With DLight Refiners you will find minimal weight loss, and accurate assays. Stop by our booth, bring your scrap accumulation, and find out how we offer the "Best Service in the Business" and treat our customers right every time!
Dawn Light, President
DLight Refiners
248-761-4949 (cell)
866-941-4566
VISIT WEBSITE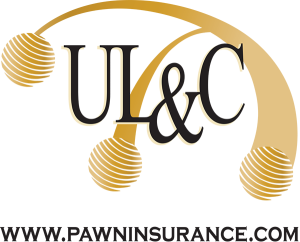 TOTE BAG SPONSOR
Union Life & Casualty Insurance Agency (UL&C) also known as PawnInsurance.com has been in the insurance business since 1965 specializing in pawn industry for more than 25 years. UL&C has been a proud member of most state level associations for over two decades and has been a proud member of the National Pawnbrokers Association (NPA) for over 25 years. We understand this industry and we support it! We offer a comprehensive insurance policy and will continue to do so, always trying to improve our product as the market changes. Our staff of professionals are exclusively devoted to serving the unique insurance needs of pawnshop owners. Regardless of the type of insurance you need we are ready to help you.
Seth Ward
Vp of Sales & Marketing
Pawninsurance.com
602-900-7003
VISIT WEBSITE

TOTE BAG SPONSOR
Burrell Printing proudly serves the pawn industry with quality products and exceptional customer service for over 60 years. We stand behind all of our products with a 100% Peace of Mind Guarantee as well as an industry-exclusive Pawn Ticket Compliance Guarantee. 
Mark Bolles 
(512) 990-1188 
Burrell Printing Co., Inc. 
901 FM 685 · Pflugerville, Texas 78660 

WELCOME MIXER SPONSOR
The World's Largest Wholesale Platform for Authentic, Pre-Owned Luxury 
 
LePrix provides your business with a seamless way to source from the largest supply of authenticated, pre-owned luxury online, from the most trusted suppliers around the world. Sourcing pre-owned wholesale can be costly, risky and inefficient. We've made the complex and cumbersome buying process smooth, smart and simple.  
 
Phone: 408.306.6488 
Email: deanna@leprix.com 
www.leprix.com 
 
VISIT WEBSITE

COFFEE BREAK SPONSOR
Flexapproved, powered by Terrace Finance, adds an alternative way for your customers to pay in addition to your layaway programs. Our platform provides you with one easy application with access to multiple lenders with no recourse or mandatory fees. All credit profiles are accepted. Recent success at pawn stores have added tens of thousands of dollars in the first month. FlexApproved can finance almost anything in your store with the exception of firearms. Sign up is at no cost or obligation and training is available to your store. Come visit the FlexApproved booth to learn more and meet our team!   
Key contact: 
Ashlee Skeen- 
512-871-8334 
ashlees@terracefinance.com 
VISIT WEBSITE